Pelmar Engineering Germany GmbH

The Pelmar Engineering Group is excited to announce the continuous expansion of its tire production equipment range for tire manufacturers. Pelmar has formed cooperation with Colorservice Srl of Italy to deliver state-of-the-art automatic weighing and dosing systems of small chemicals employed in the tire production cycle with more than 700 installed worldwide. This collaboration between two experts in their field brings with it unique solution to meet the uncompromising demand from the manufacturers for improved safety standards for environment and health in their feeding system area.
With its 50 years of accumulated know-how and tire expertise, Pelmar has become a world leader expert in design and supply of practical modern solutions for the manufacturers. Pelmar delivers New, Refurbished and Pre-owned tire and rubber equipment as well as complete lines, bringing every customer an entire range of benefits that guarantee them a competitive advantage.
The company provides specialized engineering consultation services; the possibility to upgrade, modernize and install any used equipment and complete lines at any location; it provides new tailor-made machines designed and manufactured by Pelmar such as Pre-cured Tread presses and Radial Agri tire building machines.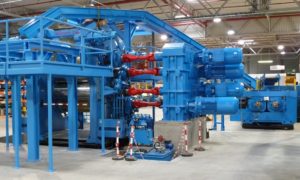 Visit us at Booth #2018 at Tire Technology Expo 2016 to explore more of Pelmar Practical modern solutions.