Glebus Alloys Europe s.r.o

Glebus Alloys, is a worldwide engineering and manufacturing company since 1999 and has two major product lines:
The first one manufactures maintenance free, self-lubricated bearings, plates and bushings under the trade name/mark of G-METAL™, a material that combines graphite and bronze to form a single powder metal compound. This is the well-known, in the tire industry, sliding (wear) plate material with their unique non-lube properties. Companies as big as Bridgestone, Michelin, Pirelli, Continental, Cooper, Hankook, Yokohama, MRF, JK Tyres, Toyo and as small as Multistrada, Petlas etc. have been benefiting from our slide plates for a long time.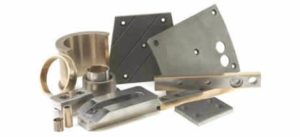 Our company employs over 65 people in this field with over 40 years combined experience in tire curing and mold handling. We offer a warrantee for five years for the slide plates. We have a modernized sintering oven with high NH Gas Processor and CNC equipment that produce slide plates tailored to customer's drawings and specifications.
Additionally, Glebus Alloys is the ONLY worldwide patent HOLDER for the tire mold spring venting system under the brand name Glebus Spring Vents.
Glebus Spring vent technology was started to be commercialized in 2009-2010. Their unique demountable, three-piece design provides flexibility that other ones, like the one-piece type is not able to match. We created a complete new technology and support system based in this patented product on site and in R & D implementation stage.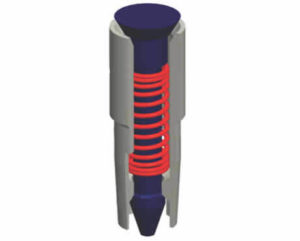 Glebus Spring Vents is the only "free commercial market" demountable design of Spring Vent, that improves the tire appearance, decreases the down time and lower the maintenance cost.
This second product line employs 40 people with over 100 years combined experience in rubber compounding, mold design, mold manufacturing, mold cleaning and tire curing.
The latest development is the G3 type spring vent. This production technology incorporates tighter tolerances and the deepest micro-oxidation system worldwide. This unique patented product can be found in 2.00mm, 2.5mm, 3.00mm, 3.2mm and 3.5mm for the tread and shoulder area as well as in sidewall. The ability to have a stem movement from 0.15mm to 0.5mm allows the spring vents to be used in summer and winter compounds.