Chem-Trend
Chem-Trend, a global leader in the development and production of high-performance release agents and casting lubricants, offers a wide range of non-silicone inside tire paints for manufacturers in the tire market. With dedicated tire industry experts located all over the world, Chem-Trend has the insight and experience to develop market-leading solutions and custom tire paints that increase manufacturing productivity.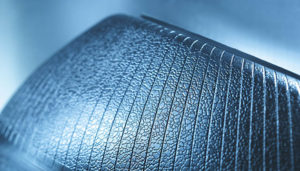 Reducing environmental impact and improving operational efficiency, the water-based inside tire paints eliminate the need for harsh chemicals typically used to remove residue prior to the application of adhesives or sealants. Additionally, the non-silicone paints allow manufacturers to create advanced product innovations, such as self-sealing tires, more effectively.
Chem-Trend offers a variety of silicone-free inside tire paints, making downstream applications much easier and less costly. What used to require a long and expensive cleaning process can now be completed in one simple step. The non-silicone paints only need a quick water wash to remove any remaining product from the inner-liners of cured tires, and in some cases, no washing is necessary at all.
Designed to reduce curing defects and maximize tire uniformity, Chem-Trend offers three categories of inside tire paints including:
• Unfilled inside tire paint – Applied to the inside of each tire before curing to provide superior slip and tire uniformity.
• Filled inside tire paint – Specifically formulated to deliver maximum slip and air bleed.
• Durable unfilled tire paint – Creates a reservoir of slip-and-release functionality on the curing bladder surface, allowing the release of several untreated tires between applications.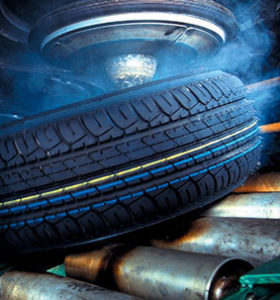 Not only do Chem-Trend silicone-free inside tire paints help manufacturers increase productivity, they are also customizable to fit individual tire manufacturing needs.
For more information on silicone-free inside tire paint products and other Chem-Trend chemical specialties formulated for the tire market, visit ChemTrend.com.