BST eltromat International

An all-rounder for quality assurance
CCD CAM 100 and PROSolutions from BST eltromat – a varied duo for quality control in tire manufacturing
Bielefeld, July 2, 2018 – With the CCD CAM 100, BST eltromat International has a powerful digital sensor in its portfolio that tire manufacturers can use for many different tasks within quality assurance. Examples include web guiding, thickness and web width measurement or EPI (ends per inch) and/or TPI (threads per inch) on bike tires. Inspection tasks such as all-over puncture detection are where the digital sensor really takes quality assurance to the next level. Here, the CCD CAM 100 replaces laser-point triangulation – the technology that was previously used – where rubber webs could only be checked for punctures selectively or at random. An additional specialty is the reliable detection of extremely weak contrasts such as those that arise when black rubber webs need to be inspected against dark backgrounds such as conveyor belts.
With its physical resolution of 3 x 10,000 pixels and its outstanding speed of up to 10 kHz, the CCD CAM 100 is the flagship of BST eltromat's digital sensors. Its highlights include the intuitive and very simple user guidance on the camera's generously proportioned touchscreen monitor. Thanks to the integrated LEDs, whose light shines through three points on the lens, the machine operators can always see the camera's view window, and they can always zoom it.
It takes just a few steps to integrate the CCD CAM 100 into production processes, regardless of the installation position. That is one of its flexible features. Because the CCD CAM 100 is fully compatible with older BST eltromat cameras, these can be readily replaced with the digital sensor.
Interaction with PROSolutions
In combination with the visualization and automation platform PROSolutions from BST eltromat, tire manufacturers are able to make full use of the potential offered by the CCD CAM 100. At this years Tire Technology Expo, the company was able to present a demo unit in which several CCD CAM 100s inspected the width and thickness of two rubber webs running in parallel. The live data from the inspection was shown at the same time on the touchscreen monitors of the digital sensors and on a tablet on which PROSolutions was installed. Expo attendees were able to see how convenient it was for machine operators to access details of the measurements and to evaluate the quality of production using the simple PROSolutions interface – either by means of the data supplied in real time or using graphic representations. To call up the information and functions of the software, operators only need to swipe across the screen or select the icons or figures shown. Of course, PROSolutions can also pass the data to superordinate IT systems for evaluation or further processing in another form.
Another advantage of this solution is that the CCD CAM 100 supplies linearized data that can be further linearized in PROSolutions. This means that quality assurance works with particularly precise data that can compensate for physical influencing factors such as object distortion or a crooked camera.
Last but not least, PROSolutions is a powerful integration platform that BST eltromat customers can use to link several control and measuring systems and that can be visualized, set, and operated using a single user interface. Furthermore, PROSolutions can be used to parametrize the sensor system quickly and easily.
The industry places its trust in BST eltromat
From (innerliner) calenders and extrusion using cutting units and pre-assembly up to tire construction machines – quality assurance systems from BST eltromat are used in various steps of the tire-manufacturing process. This is another market where the company is achieving continuous growth. "More and more tire manufacturers all over the world are deciding to work with our company when it comes to quality assurance," notes Klaus Hamacher, Head of the Automation Division at BST eltromat. There are many reasons for this, even beyond technical features such as the performance and reliability of the technology.
The company's portfolio covers practically all the requirements of the sector. Add to this BST eltromat's comprehensive know-how of quality assurance as well as of process control and automation – this know-how originates in various sectors with web-oriented production processes. "We keep our tire-market sales and service experts continuously up to date with regular training sessions," says Hamacher. Only recently did an international seminar of this nature for all BST eltromat companies take place at the headquarters in the German city of Bielefeld. "Our global presence also plays an important role. BST eltromat is represented by its own experts on every continent, and these experts look after customers in their own language.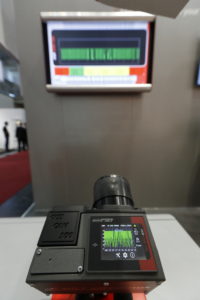 With its performance and flexibility, the CCD CAM 100 digital sensor from BST eltromat is more or less destined to carry out quality-assurance tasks such as web guiding, thickness and web width measurement, or EPI/TPI monitoring.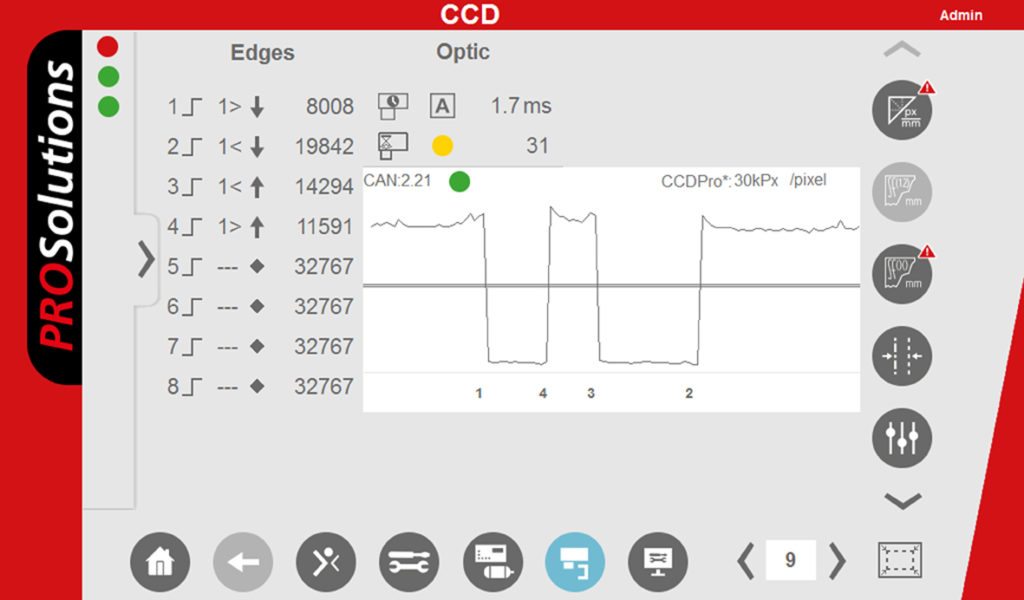 PROSolutions is a powerful and very easy-to-use integration platform that BST eltromat customers can use to link several control and measuring stations and that can be visualized, set, and operated using a single user interface.
BST eltromat International
About BST eltromat International: BST eltromat International provides solutions for web guiding, web monitoring, 100% inspection, surface inspection, color measurement, color management, register control and automation, plus layer thickness and basis weight measurement. The company has decades of practical experience in these areas. Over 10,000 customers around the world in the printing and paper, foil, rubber and tire industries use its solutions.
Customers benefit from BST eltromat International's high standard of quality assurance, smooth production processes, and first-class service around the world. The company's product portfolio ranges from individual components and plug-and-play systems for new machines and retrofits, to complete automation and workflow solutions.
BST eltromat International employs a staff of over 360 people at its main plants in Germany (Bielefeld and Leopoldshöhe) and has 600 employees worldwide.
 BST eltromat International is a member of elexis and the SMS Group.
For more information, visit our website: www.bst.group