BARBE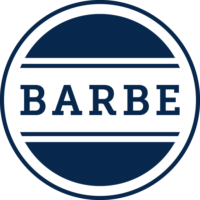 The BARBE group of companies, headquartered in Germany, has over 65 years of experience in developing, manufacturing, and distributing high-performance processing aids for polymer producing and processing industries.
Tire manufacturers and retreaders appreciate products that help them to achieve cost efficient manufacturing processes. To them, BARBE offers a wide product range of antiadhesives, such as anti-tacks, release agents, and lubricants. In addition to standard grades, BARBE can provide custom made solutions to serve individual needs. With dedicated production facilities in Europe, North America, and Asia, BARBE has the capability to supply their products worldwide while utilizing efficient, local logistics.
Their products are manufactured globally to identical BARBE international quality standards. The company creates sustainable value through high quality products, integrated process solutions and worldwide technical support.
Extract from our product range:
ANTIADHESIVES
LUBRICANTS
RELEASE AGENTS
BATCH-OFF ANTI-TACKS
PELLETS ANTI-TACKS
CHUTE LUBES
MOULD RELEASE AGENTS
TIRE INSIDE PAINTS
TIRE OUTSIDE PAINTS
Brands or Trademarks:
Wholly owned manufacturing facilities: