4JET Technologies GmbH

The German technology company specializes in laser systems for processing of delicate technical surfaces.
Its "Tire and Automotive" business unit supplies laser machines for cleaning of automotive parts and tire molds, tire marking and bonding preparation to all leading tire makers and numerous automotive suppliers.
The "Optronics and Glass" segment develops micromachining systems for patterning and modification of thin-films in photovoltaics and display technology, as well as laser solutions for separation of glass.
4JET's international customer base in over 35 countries is being supported by a network of subsidiary offices and agencies for sales and technical service.
Inner Liner Cleaning
• Spotless and dry cleaning of inner liner surface
• Leaves a perfect surface for adhesion of sealants, noise foam or RFID tags
• Turn table design for maximum productivity and laser up-time
• Self teaching machine for fast ramp up
• Compact footprint
• Low maintenance solid state laser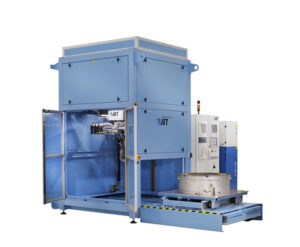 Tire Mold Cleaning
• High quality cleaning of all mold types
• Abrasion free and complete cleaning of sidewalls and tread area – no mold damage
• Lowest emissions of all cleaning systems
• Media free (no dry-ice, no blasting media)
• Lowest operation cost of all cleaning technologies
• Cleans hot and cold molds – both in-press and offline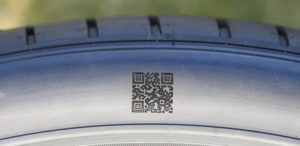 QR Code Marking
• QR codes now being introduced by major automotive OEMs
• Permanent, individual and machine readable engraving of tire sidewalls
• Enables unique tire identifi cation numbers and 100% traceability from manufacturing to wheel assembly
• Fully automated and manual systems available for all volumes and tire types