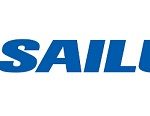 Website Sailun Group
Make great tyres
') } else { console.log ('nompuad'); document.write('') } // -->
') } else if (width >= 425) { console.log ('largescreen'); document.write('') } else { console.log ('nompuad'); document.write('') } // -->
Head of Marketing – Europe
Who we are:
Sailun Group (https://en.sailungroup.com/) is one of the world's leading tyre development and manufacturing companies in a mission to bring the best customer experience with our cutting-edge technology and high commitment to quality. Sailun is one of the fastest globally growing tyre companies and has been progressing upward steadily every year in the global industry ranking. With the passion of making great tyres for the future and providing innovative solutions to our customers, the company continuously invests in tyre research and development, and intelligent production which evolves in the complete tyre ecosystem from upstream to downstream. A diversified portfolio of tyre products has now reached 150+ countries and regions in Europe, the Americas, Asia and Africa, 45 of which are in Europe. With over 14,000 dedicated talents, we are heading to extend our operating footprints in the major markets to best serve the local customer needs, with an ambition of being the local market leader. As the key market for growth, we are looking for a Marketing expert with business acumen to join our Europe Headquarter in Frankfurt to lead the marketing efforts and bring our success to the next level.
Your main responsibilities:
The role combines strategic planning with a down-to-earth execution perspective to address all aspects of marketing.
• Development, planning and implementation of the marketing strategy across Europe;
• Develop creative and effective strategies and marketing concepts for customer loyalty and customer acquisition;
• Organize market research, analyze market conditions and industry trends to implement strategy;
• Plan, organize and execute all kinds of the exhibition activities;
• Build and develop differentiated, diversified and effective marketing channels;
• Plan the marketing budget, monitor and optimize ROI and effectiveness of the channels;
• Select and manage qualified third-party service providers to develop marketing materials.
Who you are:
• University degree in Marketing or business-related disciplines;
• 3-5 years of marketing experience in a similar role, preferably in the tyre industry or automotive industry in European countries.
• Strong capability of capturing and analyzing customer needs in the European region and translating to marketing planning for implementation;
• An established track record in implementing effective marketing initiatives to achieve sales success;
• Solid experience in various marketing channels, eg, marketing activities, media; online marketing; customer support; market promotion, etc;
• A hands-on mentality to drive multiple projects independently in a goal-oriented and organized manner;
• Excellence in communication with all relevant internal and external stakeholders;
• Solid experience in selecting and managing third-party service providers;
• Language proficiency: English is a must, other European language (eg. German, French, Spanish) is a big plus.
What we offer:
• A platform to raise your innovative ideas and bring them to fruition to see the business impact and make your mark in the tyre industry and beyond;
• Being part of a rapidly growing company which strives for further success worldwide;
• Being immersed in a people-oriented culture built on trust and respect;
• Being part of a diverse, fun, high-spirited and empowered team and interacting with counterparts from other regions internationally and colleagues from varied disciplines;
• A commitment to train and develop you continuously throughout your career;
• A career path that allows you to demonstrate your full potential;
• Competitive compensation and benefits package and non-financial recognition to reward your dedication and achievements.
Sounds appealing to you? Don't hesitate to get in touch and send your CV to eu-hr@sailuntire.com with your salary expectation and the earliest possible start date.
We look forward to hearing from you!