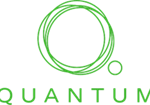 Website Quantum
Materials Development Engineer (rubber compounding) – Quantum
') } else { console.log ('nompuad'); document.write('') } // -->
') } else if (width >= 425) { console.log ('largescreen'); document.write('') } else { console.log ('nompuad'); document.write('') } // -->
Quantum are currently working with a leading, global aerospace company who are the world's only specialist in their field. They are now seeking a Materials Development Engineer to be based at their site in the Midlands who will be responsible for the development and improvement of their rubber compounds and fabrics to meet the requirements of their world class aerospace customers on a global basis.
As part of the Global Design Office, the Materials Development Engineer will be responsible for developing new rubber compounds and fabric development from scratch in response to very specific and safety critical specifications. You will also be responsible for testing and analysing the resulting rubber compounds to ensure they are fit for purpose and present your findings.
Main responsibilities:
Material development for new products, cost downs and product improvement
Material characterisation and reverse engineering as part of material development
Support Design, Product Improvement and Technical Service team with operational issues related to materials including complexity reduction, rationalisation and defect analysis.
Supplier approvals for current and new materials
Update laboratory equipment calibration schedules, technical specifications, quality plans and laboratory procedures as per aircraft/International standards
Prepare and document technical reports.
Support UK, US and China laboratories on material testing, audits and supplier issues
What you will need:
Bachelor's Degree in Materials/Polymers/Metallurgy or a similar engineering/science discipline
Min 2 – 3 years working experience in a material development and testing laboratory.
A proven understanding of material characterisation, testing methodologies, procedures and standards.
Knowledge of rubber science, fabric technology and innovative materials
Strong analytical skills and problem-solving ability
Technical report writing and presentation skills.
Ability to prioritise and plan effectively.
Very good IT software skills such as MS Word, Excel and PowerPoint
Nice to have:
Any specific qualification/training on rubber compounding and/or fabric technology
Familiar with technical data analysis tools such as Minitab, Power BI
Understanding of Lean methodologies
Proven rubber compounding and fabric development expertise
Understanding of innovative and sustainable materials
For further information and to discuss this opportunity in confidence, apply now.