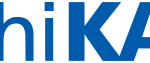 Website Asahi Kasei Europe GmbH
Businesses ranging from basic chemicals to functional materials
') } else if (width >= 425) { console.log ('largescreen'); document.write('') } else { console.log ('nompuad'); document.write('') } // -->
Asahi Kasei has been leading SBR and BR business in the world. We would like to further expand our business in Europe. To strengthen our technical support in Europe we are now expanding our R&D Technical Service Center in Dormagen, by the Synthetic Rubber division. Amongst others we are looking for an:
APPLICATION ENGINEER: SYNTHETIC RUBBER (m/f)
Your main task will be actual laboratory work and also taking care about the Equipment. You will work with our other technical team in Japan and Singapore as well as our team in Dormagen. We would welcome a person who has desire for work and research.
Your tasks:
To design the formulation of compounding based on customer's request, and prepare the sample mixer, then evaluate the sample
To organize the daily laboratory works and maintain the equipment and machines
To work with our R&D colleagues in Japan and also our technical team in Dormagen closely to support our daily business in EU
To support the Set-Up of our new R&D Center in Dormagen, introducing laboratory equipment and machines
Your qualification:
Bachelor or Master degree in Engineering such as Chemistry, Polymer Chemistry, Material Science, Process Engineering or Mechanical Engineering or equal education as "Chemielaborant"
At least 2 year's practical experience of rubber field
Good knowledge of rubber chemistry
Practical experience of rubber processing such as mixing, evaluation of compound in laboratory, chemical analysis
Fluent German and English (both oral and written)
Very good presentation ability in German and English
You don't have so much regular business trips inside EU (less than 10% working time). But the training outside EU like in Japan will be planned, if it is needed (Intensive training ca. several weeks depending on his / her experience)
Our offer:
You will become part of an international and growing team which is successfully exploring the European market. Based on this we offer you an exciting working place that provides a lot of opportunities to grow within the company. You will enjoy working in a friendly, young and diversified team which is part of a very strong and well-established global enterprise. In addition to that we obviously do also offer you a quite competitive and attractive compensation package.
Interested?
If so, we are excited to receive your CV (including cover letter and some information about your salary expectations and the earliest starting date). Please send it to: HR@asahi-kasei.eu Happily looking forward to hear from you.